Peter Rotter
Founder
Peter Rotter, founder and creative music producer of Peter Rotter Music Services and now the newly formed Encompass Music Partners, has a long history in both music composition and music production. Peter brings a unique industry skill set to his role as Music Contractor/Producer/Coordinator for Encompass Music Partners.
Peter began his music contracting career in 1987 serving also as a music producer on several film and television projects for many of his early composer colleagues/clients. Having worked both on the scoring stage and in the recording booth for decades, Peter knows the specific needs of each person's role on and off the scoring stage, whether it is the role of composer, producer, studio executive, or performer. Peter prides himself in having excellent working relationships with the executives from all the major studios and independent film companies, and is often called upon to act as a liaison between composer and studio relations.
Peter graduated from California State University, Northridge in 1986 with a Bachelor of Music Degree in Clarinet Performance. In his sophomore year of college, he began his composition studies with an emphasis in film scoring and began writing and studying piano performance intensely. He studied film scoring composition with Robert Drasnin and Albert Harris.
Peter completed postgraduate courses at both USC and UCLA with a focus on film scoring studies. Upon graduating CSUN, he scored his first feature film Code Name: Zebra in 1987. Peter has scored over a dozen feature films and several television shows, including productions for Nickelodeon and Comedy Central. He has written music for over 100 national and international commercials for such companies as Apple, Disney, Pepsi, FedEx, Mattel, DLP, Texas Instruments and Boeing.
He has also produced two films. Peter's short film Tackle Box (2004), has won over a dozen awards including the Audience Choice Award, which is the top honor, at the Slamdance Film Festival in Park City, Utah.
Peter has worked alongside the legendary film icon Clint Eastwood on his last several features (including Jersey Boys, American Sniper, Sully) as a music producer/music coordinator.
Peter has contracted and or has performed as a music coordinator on over 800 films and television shows.
In 2014, Peter was nominated for a Grammy Award for his work as conductor on a symphonic arranged version of the famous Claude Bolling Suites featuring the legendary flutist Hubert Laws.
Peter is a member of SAG, BMI, NARAS, and The Society of Composers, Arrangers and Lyricists. He is a founding member of the Alliance for Women Film Composers, and serves on the Board of Directors for the American Youth Symphony.
Peter is married to a professional flutist in Los Angeles and has two children and a new grandson.
His passions include composing music, fly fishing, playing piano, painting, snow skiing, snorkeling, biking, hiking and spending time in his two favorite places on the earth, Lake Tahoe (where he spent much of his youth) and Kauai.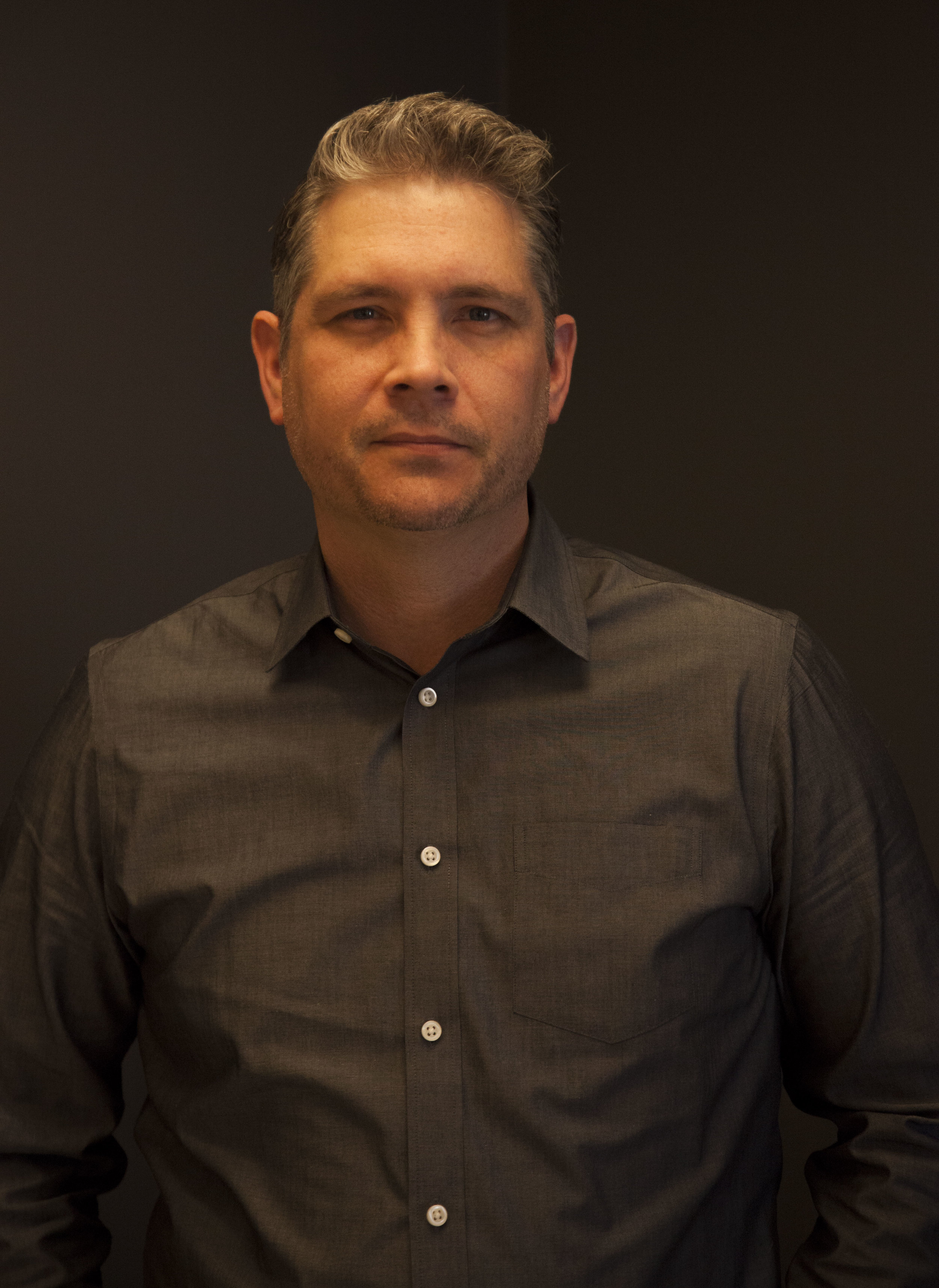 Jasper Randall
Vocal Contractor
jasper@encompassmusicpartners.com
Growing up in a small town near the coast of Oregon, Jasper Randall studied music from an early age, eventually coming to southern California for the prestigious Scoring for Motion Pictures and Television program at USC, studying under esteemed film composers Elmer Bernstein and David Raskin. Upon graduation, Jasper worked alongside film composer Christopher Young on over a dozen feature films, handling every aspect of the scoring process, both on and off the stage.
Following his work with Christopher, Jasper teamed up with and began producing and contracting vocalists and choirs for composer and contractor Peter Rotter, quickly establishing himself as one of the foremost vocal contractors in the film and television industry.
Since that time, Jasper has worked alongside and collaborated with many notable composers including James Horner, Hans Zimmer, James Newton Howard, Harry Gregson Williams, Alan Menken, Alexandre Desplat, Christophe Beck, Brian Tyler, Henry Jackman, Steve Jablonski and Heitor Pereira, as well as with major producers such as Harvey Mason Jr, Matt Serletic, Greg Kurstin and Marius De Vries.
Jasper has contracted, conducted and performed for choruses on over 130 films including Avatar, Frozen, Godzilla, Tangled, Pitch Perfect 1 & 2, Big Hero 6, Minions, X-Men: Apocalypse, Despicable Me 2, the upcoming Illumination film Sing and the musical La La Land, directed by Damien Chazelle. In addition to film, he has contracted and performed for dozens of television shows and major recording artists.
As both soloist and chorister, he has had the privilege to perform with such prestigious groups such as the Los Angeles Master Chorale under the direction of Gustavo Dudamel and Michael Tilson Thomas, and the Los Robles Master Chorale, under the direction of Lesley Leighton. In April of 2016, Jasper performed under the direction of composer John Adams, for the Green Umbrella series at Walt Disney Concert Hall in Los Angeles.
His career and expertise with composition and voice has now come full circle, most recently being honored with the title of Composer in Residence by the Los Robles Master Chorale, with world premiere commissions scheduled for their 2016-2017 season. In November 2015, his LRMC commission Alleluia won the 37th Annual Ithaca Choral Composition Award, in Ithaca, NY.
Marisa Acevedo
Music Coordinator
Marisa@encompassmusicpartners.com
As a naive Texan and Texas A&M graduate with a bachelor's of Business Administration degree in Marketing, Marisa moved to Los Angeles in 2009 and has been working in the entertainment industry for the last 7 years.
Her professional endeavors were fueled by her passion for music at a young age. With five years of music management experience, Marisa got her start with the Jonas Group, a boutique artist management company, under Phil McIntyre and Kevin Jonas, Sr., who managed such artists as the Jonas Brothers, Demi Lovato, Jordin Sparks, & Tori Kelly.
Marisa went on to work for Nomad Entertainment Group with artist management, artist development, and digital marketing as her main focus, while eventually serving as a producer and production coordinator for various creative agencies and production companies; working on numerous video projects including commercials, music videos, and branded content for such clients as Fullscreen, the YMCA, Coca-Cola, Braille Institute, Dell, and VH1.
She is thrilled to have joined the Encompass Music Partner's team as a music coordinator and hopes to lend her skills in support of Encompass and in service to its clients. Marisa is an avid musical theatre fan and live music enthusiast. In her free time, you'll usually her find at a show in support of the local LA music scene and community. She is Barbra Streisand's biggest fan.
Ashkan Karimloo
Vocal Administrative Coordinator
ashkan@encompassmusicpartners.com
Born and raised in Los Angeles, Ashkan has a strong passion for film, music, art, and culture. Graduating from UC Santa Barbara with a degree in Film and Media Studies, coupled with work in Concert Promotion and Radio – Ashkan's combined experiences have ultimately led to a career in Film and TV Music.
In his free time, you can find Ashkan catching a midnight showing of an art house film, browsing through vinyl at a local record shop, or throwing a concert under the name "Moony Habits".
Ashkan strives to combine professionalism, enthusiasm, and a keen sense of modern culture to forecast the future of the entertainment industry – all while working with our clients to create a great final product.
Brandon Johnson
Project Coordinator
brandon@encompassmusicpartners.com
As a child growing up in Philadelphia, music and words were always close to Brandon's heart. By the age of 6, Brandon was already very much in love with poetry and songwriting.
After graduating from high school and struggling for direction, Brandon decided to serve in the U.S. Army. Although he quickly reached the rank of staff-sergeant, and had a successful 10-year career that took him on deployments to Bosnia, Kuwait and Iraq, and to stations in Germany and South Korea, he knew that something was still missing.
Once free from his military obligation, Brandon made his way to Los Angeles to follow his dream of working in the music business. Not long after graduating with a degree in Audio Recording from the Los Angeles Film School he took on a job as a studio manager. This enabled him to see more behind-the-scenes, which fueled his desire to learn more about how entertainment projects come together.
Now at Encompass, Brandon is truly able to explore the passion he has for seeing the inauguration of visionary ideas, and the process by which they are turned into tangible and entertaining movie and music products. The best part for Brandon is the joy that comes from seeing to every client's specific needs to help them meet their goals.
Outside of Encompass, Brandon's favorite hobby is working with family and friends on two special non-profit organizations. One is the Christian Entertainment Alliance, which helps mentor artists seeking a life in the entertainment industry. The other, a very personal endeavor that Brandon shares with his wife, Julia, is called Iyeva's Love. The company, named in honor of their daughter, Iyeva, who passed away shortly after birth, helps to comfort families who have lost children by donating memory boxes to hospitals in Southern California.
Danee Rose
Executive Assistant
danee@encompassmusicpartners.com
Joining us with 7 years of event coordinating experience in the entertainment industry, Danee is our newest Encompass family member. She has coordinated/produced on many projects and events, such as AFI Film Fest, the FOX booth at Comic-Con, Coachella, and Kendra Scott's Los Angeles Launch Party, just to name a few. Her past work experiences have helped her to establish a strong foundation for building client relations, making executive decisions, and anticipating the needs of those around her.
Danee has always been known as the "peace-maker" amongst family and friends, which has helped her succeed in her past roles. She is passionate about helping others and making sure everyone is taken care of. With over 20 years of soccer playing under her belt, Danee has a strong "team player" foundation, which she knows will help her succeed here at Encompass.
At Encompass, Danee hopes to further her knowledge of this side of the entertainment industry. Whether being involved in helping to ensure a session runs smoothly, getting to experience and observe scoring sessions, or reaching out to players for upcoming sessions, Danee is excited about this opportunity and hopes to absorb as much knowledge about the music industry as she can.
In her free time, you'll most likely find Danee SUP'ing on the bay in her hometown of Long Beach with her family's chocolate lab Tiller, playing kickball with her nationally ranked team, baking her famous beer cupcakes, or dancing/singing along at a country concert.
Pat Cahill
Vocal Administrative Assistant
pat@encompassmusicpartners.com
Fresh from the East Coast, Pat has just recently had the pleasure of joining the Encompass team. Growing up in New Jersey, he developed a serious love and understanding of the wide range of music that filters through the area.
Having decided that he wants to make a career out of this passion, he relocated to California and has found himself a place here at Encompass as an Administrative Assistant in the Vocal Department.
When he is not holding down his desk in the office; Pat lives for attending live music events and festivals, endlessly searching for new tunes, and eating his way through the vast LA food scene.
Julie Burkert
Contract Administrator
julie@encompassmusicpartners.com
Julie Burkert has held the position of Contract Administrator at PRMS since October, 2015. She has been a freelance flutist since 1986, when she received her Bachelor of Music Degree in Flute Performance from California State University, Northridge. She has worked in a wide variety of musical genres including Motion Picture and Television Recording; Opera, Ballet, and Symphony Orchestras; Musical Theater Pit Orchestras; and Chamber Music Ensembles. Julie has maintained a private teaching studio for the past 30 years, and was previously an adjunct faculty member of Pepperdine University. She is the mother of three wonderful girls, and currently lives in Agoura Hills with her two youngest daughters and their dog, Daisy.
Jessica Rotter
Outreach/Social Media Manager
jessica@encompassmusicpartners.com